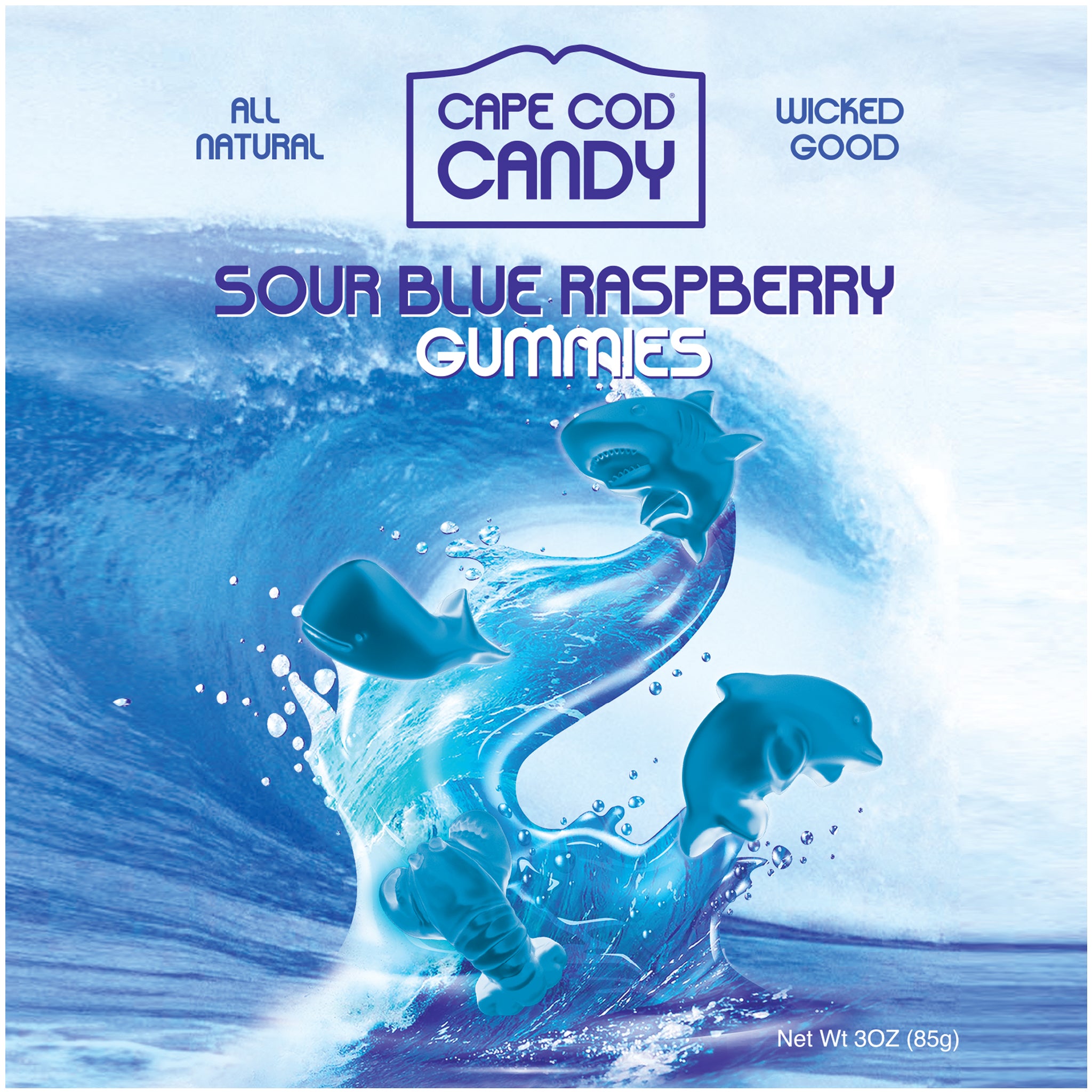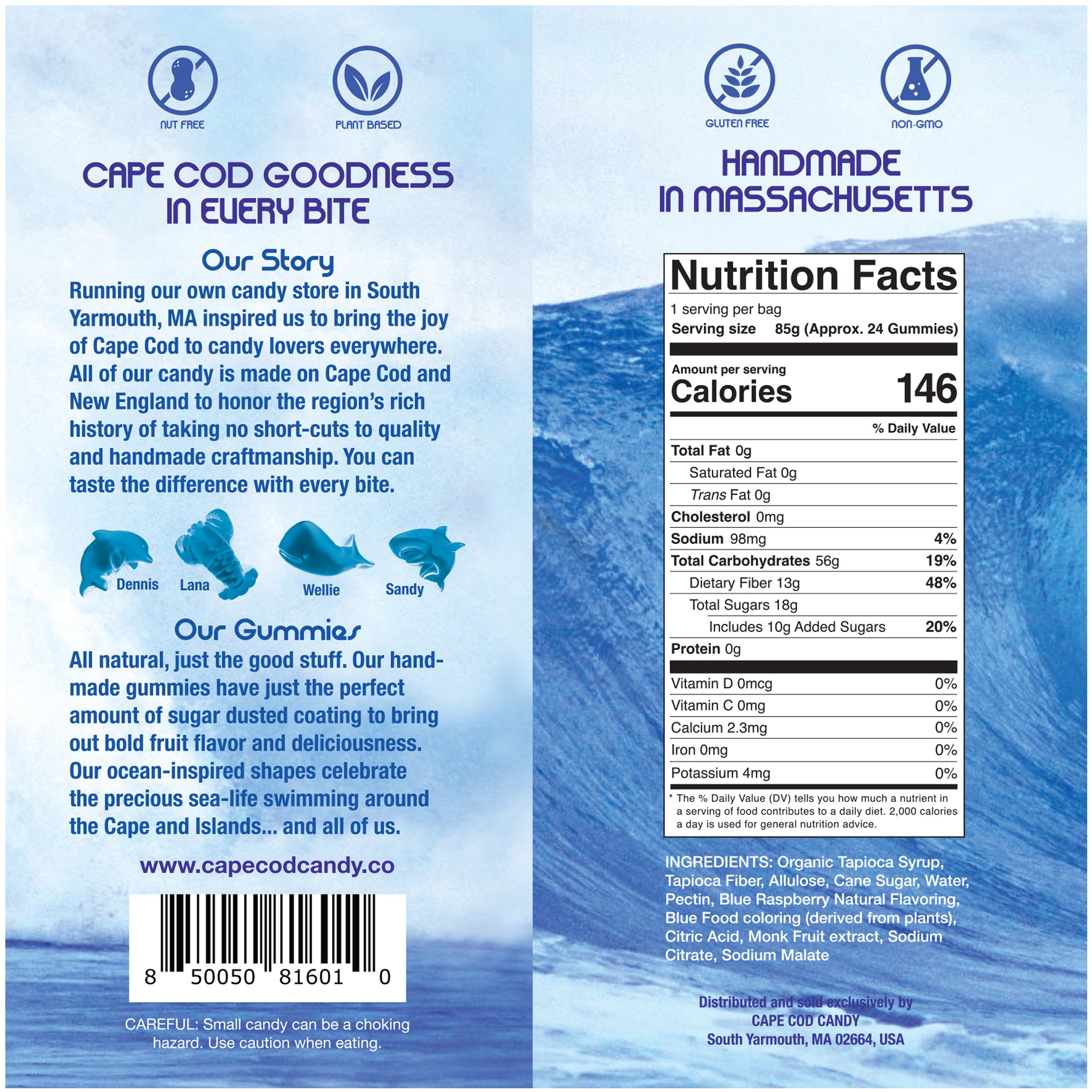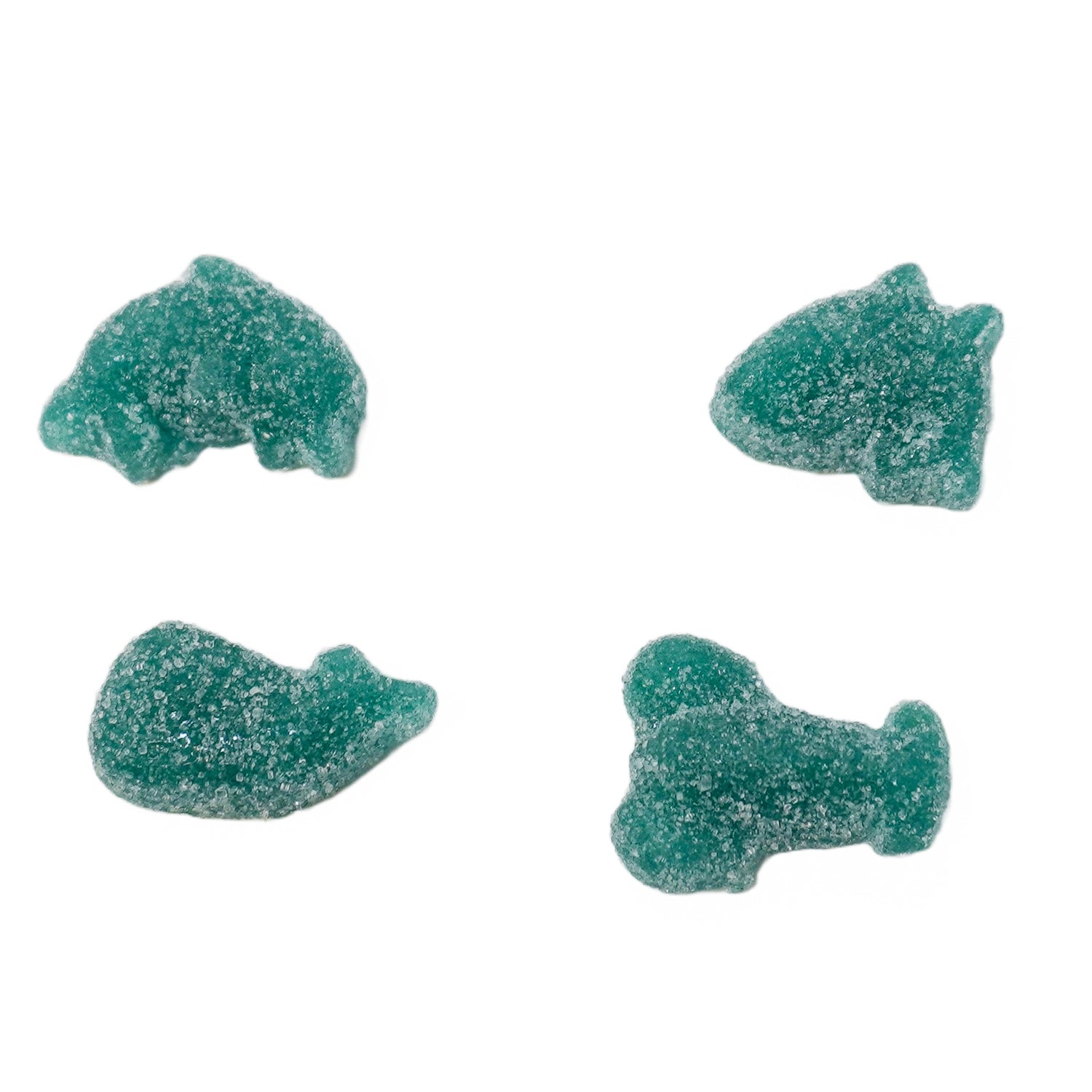 Sour Blue Raspberry Gummies
Hands down a kid's favorite, we happen to think that mom and dad will love them too. Hard to believe you can make a Sour Blue "Razz" this good with just natural ingredients. After that first jolt of pure sweet and sour, you can't stop eating them, just like you can't stop going to Dunks. Make sure you save a few for Sandy the Shark in Yarmouth if you're going down the Cape. Our Sour Blue Raspberry hand-made gummies have just the perfect amount of sugar dusted coating to bring out bold fruit flavor and deliciousness. Our ocean-inspired shapes celebrate the precious sea-life swimming around the Cape and Islands...and all of us.
Organic Tapioca Syrup, Tapioca Fiber, Allulose, Cane Sugar, Water, Pectin, Blue Raspberry Natural Flavoring, Blue Food coloring (derived from plants), Citric Acid, Monk Fruit extract, Sodium Citrate, Sodium Malate
Sour Blue Raspberry Gummies
Product Info & Shipping
Ingredients & Allergens
Our gummies are produced in a nut free facility using non-GMO plant based ingredients.
They are gluten free and vegan friendly.
Shipping & Support
Free shipping on orders of $50+.
Contact us at hello@CapeCodCandy.co with any questions.
Better Ingredients = Better Candy
Gluten Free
Non-GMO
Nut Free
Plant Based
No High Fructose Corn Syrup