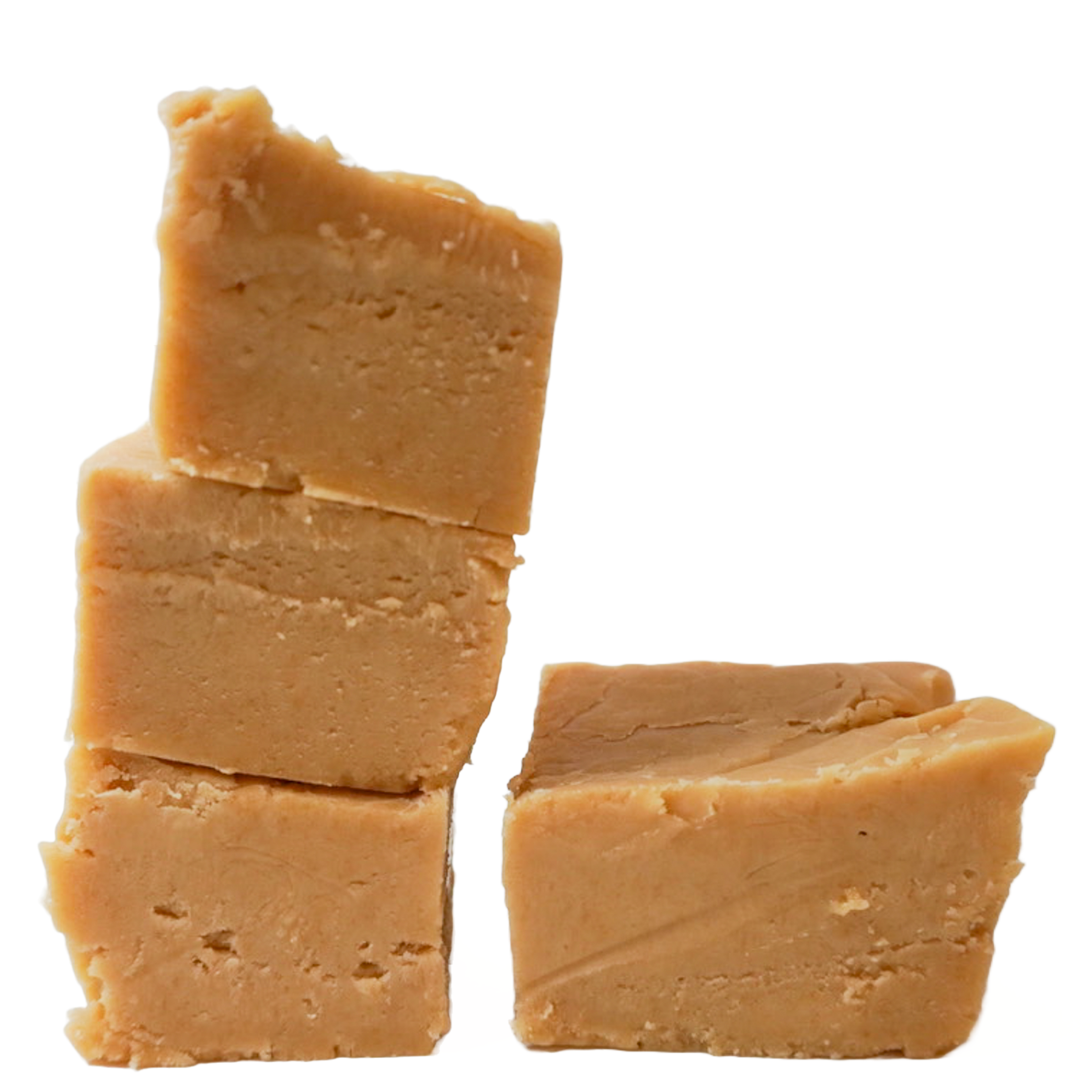 Pronounced "Peh-New-Chee", penuche is an Italian traditional fudge made with brown sugar that creates a flavor similar to caramel. Uncle Rob's favorite, our penuche has been a classic for over 40 years. Freshly made with no preservatives or fillers.
Cane Sugar, Light Cream, Heavy Cream, Corn Syrup, Butter and Salt. Made in a facility that uses peanuts, walnuts and other tree nuts in its production.
Nutrition Info & Shipping
Ingredients & Allergens
Contains dairy
Either contains nuts or was processed in a facility with peanuts and other tree nuts
Shipping & Support
Free shipping on orders of $50+.
Contact us at hello@CapeCodCandy.co with any questions.
Handcrafted in New England
Artisanal family recipe that started with copper kettles
Heavy cream gives our fudge a rich, creamy texture
Fudge is a quintessential Cape Cod souvenir